Politicians
Opposition Leader Herbert Vere Evatt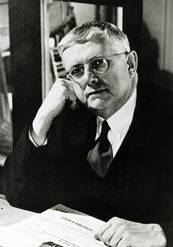 Dr Herbert Vere 'The Doc' Evatt, was Federal Leader of the Labor Party from 1951. In 1925 Evatt was elected as a Labor member of the New South Wales Legislative Assembly. He served there until 1930, when the Federal Scullin Labor government appointed him as the youngest-ever justice of the High Court of Australia.
He then returned to politics, serving as Attorney-General and Minister for External Affairs in the Labor governments of the 1940s. Dr Evatt played a leading role in the founding of the United Nations and was the first President of the General Assembly from 1948-1949.
Dr Evatt became convinced that the Petrov Affair was a sinister conspiracy being mounted against him and the ALP. He pursued this theory relentlessly before the Royal Commission on Espionage.
— Dr Evatt speaks in the House of Representatives, 19 October 1954. Courtesy of the National Archives of Australia.
The political controversy generated by the affair and the Royal Commission greatly undermined Evatt's authority and reputation. It was to lead to the split of the Labor Party in 1955.
Prime Minister Robert Gordon Menzies
— Prime Minister Menzies rebuffs Evatt's conspiracy theory in the House of Representatives, 25th October 1954. Courtesy of the National Archives of Australia.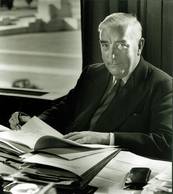 Menzies announced the defection of Petrov and established the Royal Commission into Espionage. He rejected Dr Evatt's conspiracy theory.
Robert Menzies was one of Melbourne's leading lawyers during the 1920s. He entered Victorian state politics as a member of the Victorian Legislative Council in 1928. The following year he shifted to the Legislative Assembly, and was a minister in the conservative Victorian government from 1932 to 1934.
Menzies served as Attorney-General in the United Australia Party Government of Joseph Lyons in 1934. Upon the death of Lyons, Menzies served as Prime Minister from 1939 to 1941. He founded the Liberal Party of Australia and was Prime Minister from 19 December 1949 until 26 January 1966. He was the longest serving Prime Minister in the history of Australia and the second longest serving Prime Minister in the history of the British Commonwealth.