Fallout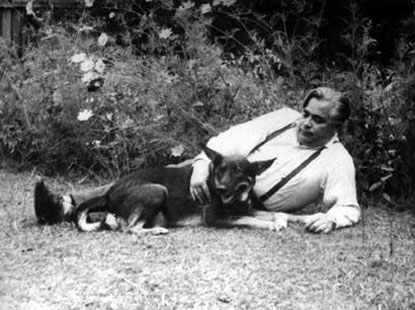 What Happened to the Petrovs?
Vladimir Petrov's life after defection was not the utopia he had imagined. For many years he lived in fear of assassination, haunted by what he knew of the death of Leon Trotsky at the hands of a Soviet assassination squad. Petrov rarely left the safe house, except to go hunting or fishing – his favourite pastimes. His beloved dog Jack was eventually returned to him but had to be given away again after it bit Evdokia.
No friends, no future. I wish I was dead. No-one could dream of our misery.
Vladimir, 1967
The money Petrov was led to believe he would make from publishing a book on this story did not eventuate. The Petrovs had to wait until after the Royal Commission before their book could be published. In the meantime Bialoguski published his account of the Affair, which satisfied the public appetite for details of the Affair.
The Petrovs became Australian citizens in 1956 and lived in suburban Melbourne. Petrov was given the name 'Sven Allyson'. Somewhat ironically he found work developing film for Ilford Photographics – Petrov had previously processed his instructions from Moscow from undeveloped film. ASIO continued to interview the Petrovs for many years and the information they provided about methods of Soviet espionage was of great value to Western intelligence. Apart from providing information on the organisational structure of Soviet intelligence, they were able to identify (from photos) over five hundred Soviet agents.
Vladimir Petrov died in 1991. His wife was unable to attend his funeral because of media presence.
Evdokia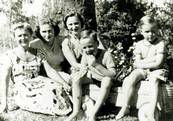 Evdokia was more content with life in Australia than her husband, yet for many years she was haunted by thoughts of the fate of her family in Moscow. She believed they had been punished or even killed because of her defection. In 1960 Evdokia was re-connected with her family through the Red Cross. She learned that her father had been sacked from his job after her defection and had died three years later. She and her mother corresponded until her mother's death in 1965. Evdokia was finally reunited with her sister Tamara, who migrated to Australia in 1990.
It was painful, painful. Because still somewhere, somewhere inside of me or in my husband always some kind of feeling that you left your country and you feel that you are just a defector.
Evdokia, 1996
With the 5,000 pounds they received from the Australian Government, the Petrovs bought a home in Bentleigh in Melbourne in 1956. They lived under the protection of a D-Notice – an agreement between media and Government to protect their identity and privacy. The media did not always respect this agreement. Occasionally Evdokia had to escape journalists by slipping through a gate in the back fence with the help of neighbours. Evdokia, now 'Anna Allyson', found work as a typist with William Adams Tractors.
She outlived her husband by 11 years and died in 2002 at the age of 87.